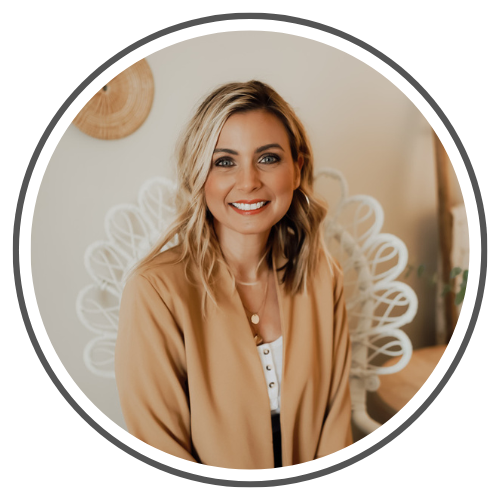 Leah is the founder of Radiate Counseling and is a Licensed Professional Counselor in the State of Michigan. She attended the University of Michigan and Rochester University for her undergraduate degrees and obtained her Master of Arts with a specialization in both clinical and school counseling in Counseling from Spring Arbor University in 2006.
Leah has over fifteen years in outpatient clinical experience. She completed her clinical internship at Perspectives Counseling Centers in Troy, MI, and continued to work there for over a decade offering individual and group counseling and serving as the Director of Training and Education. She also completed a school counseling internship through Warren Consolidated Schools. She enjoyed working as a high school guidance counselor at Notre Dame Preparatory School in Pontiac, MI, where she assisted high school students with their social-emotional, academic and career needs. Leah has also worked as an adjunct faculty professor at Rochester University and Spring Arbor University teaching counseling curriculum at both the undergraduate and graduate level.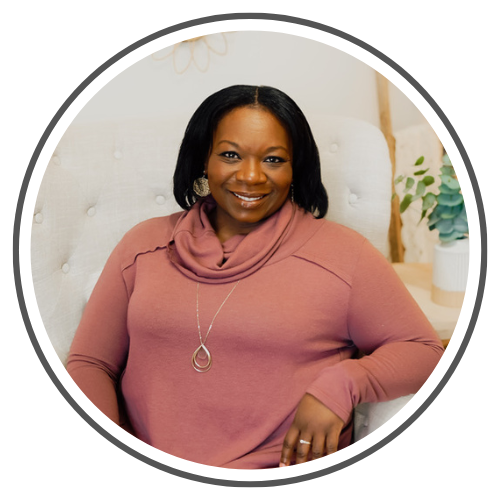 LaTanya is a Licensed Psychologist in the State of Michigan. She obtained dual Bachelors of Art degrees in Psychology and African-American and African Studies from the University of Michigan in 2003. She went on to obtain her master's and doctorate degrees in Clinical Psychology from Michigan State University in 2009. After working for a few years, LaTanya decided to return to school to obtain a master's degree in Spiritual Formation and Discipleship from Moody Theological Seminary in 2017.
LaTanya has worked in the field of psychology for over 13 years. She started in criminal justice then transitioned to outpatient therapy with a focus on Christian counseling, which is a specialty of hers. She also specializes in treating adults for anxiety, depression, grief, and ADHD. While Christian counseling is a passion of hers, LaTanya also uses traditional cognitive-behavioral therapy with clients who have no or a different religious background. Her goal for any client is to help them overcome their mental health challenges and embrace a fulfilling and healthy life. 
In addition to conducting therapy, LaTanya also engages in public speaking. She has spoken in several churches, schools, and therapy organizations on a variety of mental health-related topics including depression, anxiety, emotional intelligence, racial trauma, ADHD, coping after COVID, and much more. She is available for both in-person and virtual presentations. LaTanya also enjoys developing young professionals and has several limited licensed psychologists whom she supervises. 
When she is not working, LaTanya enjoys writing, traveling, baking, and watching college football. She is also a writer and hopes to publish her first book soon.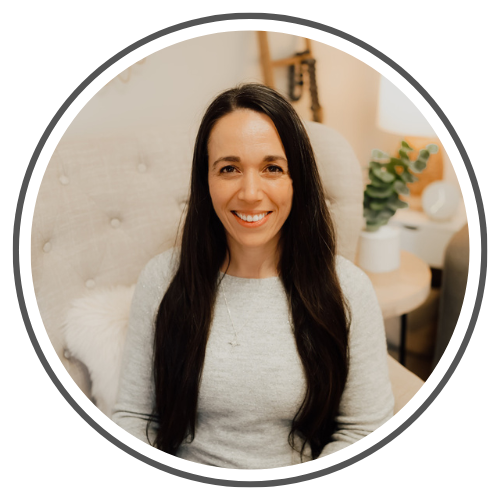 Georgiana DesRosiers, MA, LPC, NCC
Georgiana is a Licensed Professional Counselor in the state of Michigan. She is also a trained supervisor to Limited Licensed Counselors in the state of Michigan. She received her Bachelor of Arts in Criminal Justice and an additional Bachelor of Arts in Psychology from Michigan State University. She received her Masters of Counseling degree from Oakland University. Georgiana has experience working in multiple capacities, including, but not limited to outpatient counseling settings, inpatient and partial hospitalization settings, and court settings. She has completed her undergraduate internship as a Juvenile Court Officer for the 30th Circuit Court (Ingham County). She completed her graduate internship through Perspectives of Troy, an outpatient counseling agency, after which she worked at New Oakland Child Adolescent and Family Center as a FACE to FACE Clinical Therapist and Discharge Manager. Georgiana returned to Perspectives of Troy and worked in multiple capacities there for the next six years, including her primary role as a clinical therapist and also a clinical site leader for one of their locations. She also served on their Peer Utilization Review Committee. As a clinical therapist, Georgiana provided individual therapy services and also developed and led self-esteem workshops for girls (ages 10-17), and attended and participated in speaking engagements.
Georgiana's areas of specialty include adjustments to different life events (i.e. divorce, infidelity, loss, change in career, etc. ), depression, anxiety, mood disorders, eating disorders (specifically anorexia nervosa), trauma related issues, personality disorders (specifically borderline personality disorder), women's issues, codependency, self-worth/self esteem issues, in addition to others. Because of her extensive work in the partial hospitalization setting, she is comfortable treating clients who struggle with suicidal ideation or self-injury. Georgiana also has the necessary training and experience to supervise clinicians in the state of Michigan. Georgiana provides a nonjudgmental, supportive environment where clients are encouraged to explore and increase their self-awareness, gain perspective, develop insight, and learn to cope, change course, and thrive through life's many challenges. She strives to use evidence-based approaches, interventions and techniques that will be in concordance with her clients' needs, taking into account the different dimensions of life: Social, Emotional, Intellectual, Physical, Spiritual, and Occupational. In addition to Cognitive Behavioral Therapy (CBT), Trauma Focused CBT, and Acceptance and Commitment Therapy, she can also provide Dialectical Behavioral Therapy informed approaches and Internal Family Systems informed approaches. Additionally, she is comfortable with providing spiritual (Christian) integration as sought out by clients. Georgiana sees it as an honor to be part of her clients' journey and desires to provide an environment that is safe, conducive and healing for her clients and their unique needs.
In her free time, Georgiana enjoys spending her time with her husband, family, and friends. She enjoys attending church services, singing in a choir, long walks on the beach (or in the woods, or in the city—really, anywhere!), exercising, creating, reading, and learning. She loves trying new things, especially food! She is a lifelong student/learner, often utilizing her curiosity to seek out new things that she didn't know or to further develop and build on things that she does know.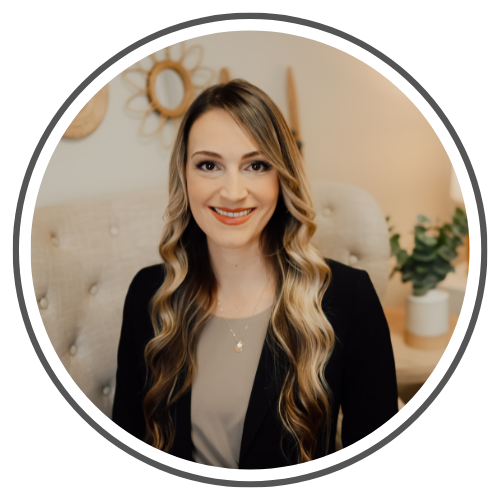 Jaclynn is a Limited Licensed Professional Counselor in the State of Michigan.  She received her Bachelors of Arts Degree from Eastern Michigan University and Masters of Arts degree in Counseling from Oakland University with a specialization in School Counseling. 
She completed her internship at West Bloomfield High School (WBHS) and Middle School (WBMS).  Upon completing her internship she continued to work at WBHS.  While working at the school, she used Brief Solution Focused Therapy to help students reach their fullest potential as individuals and members of the community.  Jaclynn would collaborate with teacher, staff and outside mental health professionals to provide additional support to students who needed it.  At the same time, she also worked as a therapist at Abaris Great Lakes Counseling working with both adolescents and adults. For the last three years, Jaclynn has worked as a therapist at Radiate Counseling treating adolescents and adults for a variety of mental health concerns including depression, anxiety, social anxiety, suicide ideation and grief. Jaclynn's goal is to provide an open and supportive environment for every client to help them reach their goals and live their life to the fullest. 
Jaclynn is a woman of faith who enjoys spending her time with her husband and three young children.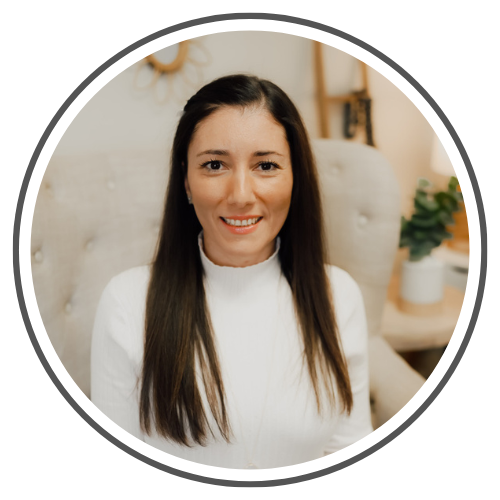 Aleksandra Nedelkoski, MA, LPC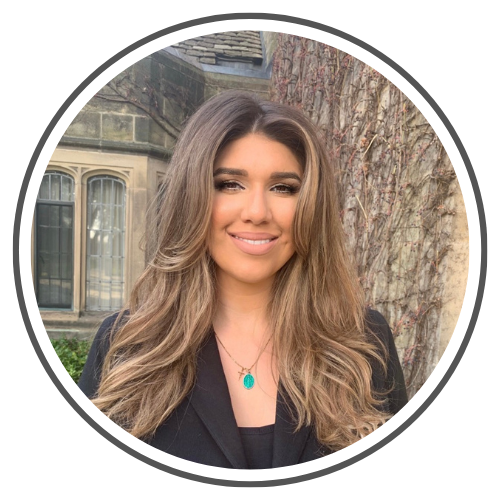 Cara is a Masters level psychotherapist in the State of Michigan. She received her Bachelors of Arts degree in Biology/Pre-medical studies and Masters of Arts in Counseling with high honors from Spring Arbor University. 
Cara maintains extensive experience in neuroscience research and completed clinical internships in both inpatient and outpatient settings. Cara specializes in the treatment of anxiety, depression and relational counseling. Cara is experienced in various theoretical modalities and specializes with teens and adults in both group and individual counseling. She maintains a sincere dedication in helping people, and she is focused on facilitating a relaxed and comfortable environment for all her clients.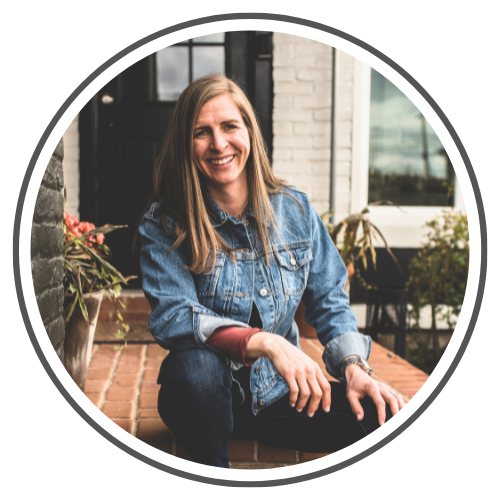 Abbey is a certified life coach for high achievers, business owners and leaders. She is certified through the ICF (International Coaching Federation) and has a bachelor's degree in social work and counseling. She has continued her education in awareness work, emotional IQ and generational trauma.
Abbey encourages, empowers, and challenges high achievers to heal from burnout and cultivate healthy habits and thought patterns which helps unlock their next level in wealth, health and relationships.

She helps her clients break free from self-sabotaging patterns. Her clients gain clarity, break through generational trauma, develop healthy rhythms and routines, set realistic goals, and develop action plans to overcome obstacles and work to heal their mind, body, and spirit.
Would you like to request an appointment with one of our therapists?
Fill out our contact form or reach out to our office directly at (877) 72-SHINE or [email protected].